Accessibility Quick Links
At CIBC, we understand the unique opportunities and challenges facing technology companies.
We build long-term relationships with management teams and financial sponsors across the country by investing time to get to know each business, and leveraging our experience to structure credit and banking solutions to meet the unique needs of technology companies at all stages of development.1.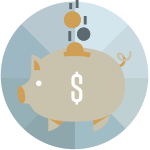 Early Stage
For bootstrapped and angel- or venture-backed firms with negative or intermittent cash flow, we can provide venture debt and asset-based lines of credit, as well as introductions to equity sources and management team and board members as firms look to add new perspectives for growth.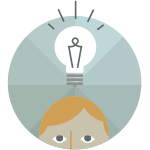 Mid/Growth Stage
Whether founder-owned or sponsor-backed, we can provide companies in controlled-burn, situation, or positive cash flow situations with venture debt, asset-based lines of credit, and recurring revenue facilities to support working capital, continued growth, and acquisitions.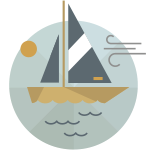 Late Stage/Mature
For mature companies generating cash, we can structure secured and unsecured working capital, growth, and acquisition financing solutions for standalone and private equity-backed firms – with loan syndication capabilities well in excess of $100 million.
Additional Services
We can also leverage our interest rate and foreign exchange solutions2, and liquidity and investment management capabilities3, to help you manage risk and enhance returns. We also provide customized private banking services for entrepreneurs, management teams and employees to protect and grow the assets they have worked so hard to build.
 
Industry News
Our experts keep you up to date on the latest trends in Innovation Banking, Venture Investments and Venture Fundraising.
Read the latest Innovation Banking Industry News.
 
Innovation Banking Clients
Learn about companies just like yours that have recently partnered with CIBC.
For more information contact:
John Hoesley
Managing Director
312-564-2711 
Josh Roberts
Managing Director
312-564-1813 
Terms and conditions

Show or hide

1 All loans and other extensions of credit are subject to credit approval.

2 Certain foreign exchange and interest rate products are offered only to "eligible contract participants" as defined in applicable Federal laws. Certain products subject to credit approval. Foreign exchange and interest rate products are not FDIC insured; not deposits or obligations of, or guaranteed by, CIBC; and are subject to investment risk, including loss of principal.

3 Private Wealth is a line of business within CIBC and provides investment and wealth management, fiduciary, escrow and custody services. Securities products and brokerage services offered through Financial Advisory are available through LPL Financial, an independent broker dealer, registered with the Securities and Exchange Commission and a member of FINRA. Any investment will pose unique or particular risks. Investing in assets such as securities and mutual funds involves risks, including but not limited to loss of the principal amount invested. Investments are not FDIC insured and there is no guarantee by the Bank, the government or any other entity on the investments. The Bank does not provide legal, tax or accounting advice. The client (or legal account owner) is responsible for all tax liability arising from any security transactions, as well as all other tax liabilities resulting from any other transactions for the client's account, and is encouraged to seek the advice of an accountant or attorney about any tax aspects relating to the management of the client's account.