Accessibility Quick Links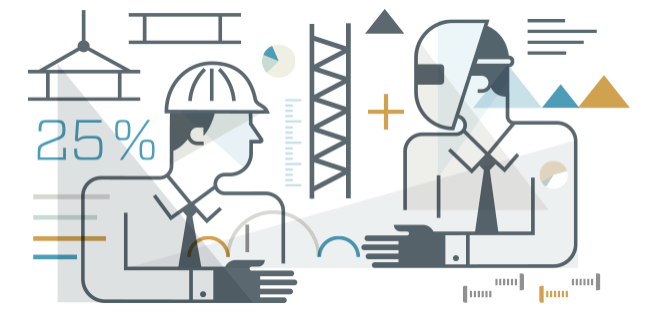 Experience. Understanding. Answers.
Our commercial banking professionals understand the opportunities and the challenges facing middle market business owners and executives. More importantly, our team members take the time to know you, your business and what matters most.
"When we acquire companies, we need to know with certainty that our lender will honor its commitments. In my 30-plus years of private equity investing, I have never come across a bank that is more dependable, agile and effective in its execution."
Kent P. Dauten, Managing Director, Keystone Capital, Inc.
Our approach to working with you
Our commercial banking relationship managers have only one job – to build relationships with companies like yours. Once we know what matters most to you, we use our expertise in credit and non-credit products and services to create a solution specific to your needs. We bring understanding, creativity and a passion for what we do to each client relationship.
It's a relationship with your bank that you can take to the bank.
"CIBC brings a very genuine, relationship-oriented service that makes them stand out in the industry. The team's response time is extraordinary, their industry knowledge is impeccable, their understanding of our business is exceptional and their execution is flawless, all of which are needed to succeed in this business."
Albert M. Berriz, CEO, McKinley, Inc.
Check on your finances anytime, anywhere.
Access the way you want it. Our Online Banking site has everything you need to transfer funds and monitor your financial growth, and you can see it all on your mobile phone too. We want to help, every which way.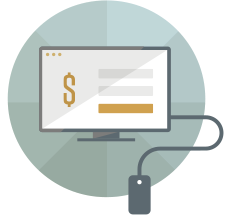 Online
Log in to your account for up-to-the-minute information about your accounts, with tools designed specifically for speedy banking.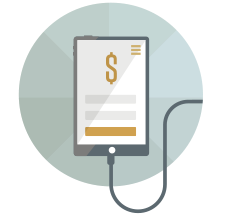 Mobile
Transfer between your accounts at CIBC or pay a bill on your mobile device when you want, where you want with apps for Android and iOS.
Call now to start the relationship
312-564-2000
Terms and Conditions

Show or hide

* Not FDIC insured; not deposits or obligations of, or guaranteed by, CIBC; and are subject to investment risk, including loss of principal.

1Commercial Real Estate products and services offered by CIBC Bank USA. Real Estate Finance products and services offered by CIBC Inc.

2CIBC Capital Markets is a trademark brand name under which different legal entities provide different services under this umbrella brand. Products and/or services offered through CIBC Capital Markets include products and/or services offered by the Canadian Imperial Bank of Commerce ("CIBC"), the parent bank of CIBC World Markets Inc., CIBC World Markets Corp., CIBC Bank USA and other subsidiaries. Services offered by the Canadian Imperial Bank of Commerce include corporate lending services, foreign exchange, money market instruments, structured notes, interest rate products and OTC derivatives. CIBC's Foreign Exchange Disclosure Statement relating to guidelines contained in the FX Global Code can be found at www.cibccm.com/fxdisclosure. CIBC Bank USA, an Illinois banking corporation regulated and insured by the Federal Deposit Insurance Corporation (FDIC), in some cases offers foreign exchange and OTC derivatives in the United States. Capital Markets products offered by CIBC Bank USA are not FDIC insured; not deposits or obligations of, or guaranteed by, CIBC; and are subject to investment risk, including loss of principal.