Accessibility Quick Links


To help make your ambition a reality
Are you ready to join?

Clients' ambitions
CIBC works hard to build trusted and enduring relationships by putting our clients at the center of all we do. Our values guide our decisions, actions and interactions with our clients, team members and communities.

Community engagement
We are committed to serving the communities where we live and work. We partner with diverse community organizations to ensure that we address their most pressing needs and invest in businesses that create job opportunities and increase access to services within the community.

Employee support
We believe the value of our organization lies in the quality of our people. CIBC is built on the belief that an inclusive and diverse team drives innovation, builds better client relationships and makes us a better company.
Life at CIBC
CIBC is more than a bank. We are a welcoming and supportive community where our team members don't just have a job — they find a lifelong career.

Compensation and benefits
We value work-life balance and offer a comprehensive, competitive compensation and benefits program. Compensation is determined using competitive market data and is benchmarked regularly. Our benefits include a variety of healthcare plans — including medical, dental and vision — to enhance your well-being, a tuition-reimbursement program, wellness initiatives, generous time-off policies and a strong focus on work-life balance.
Inclusion and diversity
Be who you are. Your skill. Your ambition. Your vision. They all add up to our success as a team. CIBC is an equal-opportunity employer committed to building an inclusive and diverse work environment. Recognizing our employees' different points of view and experiences is an essential part of what makes our culture so collaborative and dynamic. Learn more about inclusion and diversity at CIBC.
Students and recent grads
You're the future of banking. Bring your creativity, innovative thinking and teamwork to CIBC. In return, we'll provide hands-on experience that helps launch your career in banking. We'll give you the challenging work, incredible mentors and inspiring teams you need to shape the next steps in your career.


CIBC Commercial Banking Training Program
Our Commercial Banking Training Program is designed to provide you with the skills you need throughout your professional career, including networking, team building and leadership. You will gain real-world experience working alongside seasoned relationship managers, as well as in-depth product knowledge in the areas of financing, treasury management, private wealth management, foreign exchange and derivatives.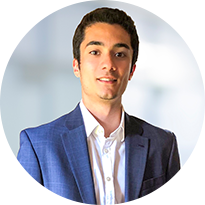 "The Commercial Banking Training Program is an extremely comprehensive curriculum that has enabled me to learn something new every single day. By design, the program has exposed our class to all facets of the business via seminars from senior management, training sessions from several departments, mentor/mentee matchups, exercises, exams, case studies, the credit pool and upcoming rotations."
James Catizone, Commercial Banking Associate

CIBC Summer Internships
The CIBC Summer Internship Program is designed to offer great work experience to complement students' classroom training and career goals. Interns are assigned to a specific department for the summer, and placement decisions are based on interests, skills and position availability. Throughout the summer, interns will meet with our executive leadership team, network with employees and fellow interns, and participate in community outreach.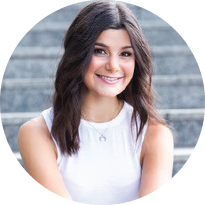 "I was blown away by the CIBC virtual Summer 2020 Internship Program. All employees were helpful, caring and passionate about their work and others. It was an amazing learning opportunity, and I will never forget this experience."
Victoria Willard, 2020 Finance Intern
Corporate headquarters address
120 South LaSalle Street
Chicago, Illinois 60603
About us
We strive to build trusting and enduring relationships by putting our clients at the center of all we do. Learn more about CIBC.