Accessibility Quick Links
Enjoy US cross-border banking with no monthly fee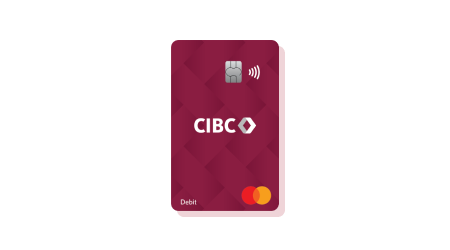 Value
Pay no monthly fee1
Bank as much as you want without worrying about transaction charges.
Ease
Spend like a local
Shop at your favorite retailers online or in person with your US debit card.
Convenience
Make easy transfers
Send money easily to friends and family from your account to theirs with Zelle®.
Freedom
Get cash in the US
Withdraw US dollars at ATMs in the US without CIBC Bank USA ATM surcharge fees.2
Trust
Use checks anywhere
Write and deposit US checks remotely3 through the CIBC US Mobile Banking App.
Speed
Get your money instantly
Transfer funds in real time between your Canadian CIBC accounts4 and CIBC Bank USA Smart Account™, 24/7.
Whether you live, travel, shop, work or attend school in the US, you can manage your banking seamlessly — just like you do in Canada.

Travelers and businesspeople
You visit the US frequently for pleasure or work
If you head south of the border regularly, you can get access to US cash easily with your US debit card.

Snowbirds
You spend part of the year in the US
If you live south of the border for part of the year and/or own property in the US, you can pay your US bills in US dollars online any time, even when you're in Canada.

Students
You go to school in the US
If you attend school in the US you can transfer funds in real time between your Canadian and US CIBC accounts4 so you can pay for tuition, books and expenses.
What do I need to open this account?
Confirm you are at least 18 years old and a Canadian or US resident

Have access to your personal bank account or personal line of credit through CIBC Online or Mobile Banking
Have your CIBC account credentials (Canadian debit card and password)

Have your passport or US driver's license number
Follow these three easy steps to apply
Step 1
Select the 'Apply now' button and consent to a US credit check.

Step 2
Log in with your Canadian credentials and complete the application form.

Step 3
Submit your application.

Bank when and how you like with easy digital tools

CIBC NetBanking
Online banking
Do all your everyday US banking such as bill payments and transfers online.
Note: To use your CIBC Bank USA Smart Account, you will need access to both Canadian and US online or mobile banking.
Download the CIBC US mobile banking app
Frequently asked questions
Looking for more information? Our FAQs can help.