Accessibility Quick Links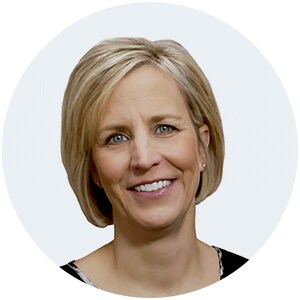 Amy Yuhn
U.S. Chief Marketing Officer and Head of Communications and Community Development
Amy Yuhn is U.S. Chief Marketing Officer and Head of Communications and Community Development for CIBC. She leads all advertising, sponsorships, digital marketing, events and communications activities for CIBC in the United States. She is a member of the U.S. Executive Committee, the U.S. Inclusion and Diversity Advisory Council and CIBC's Global Leadership Team.
Yuhn joined CIBC through its 2017 acquisition of The PrivateBank. She was responsible for all activities to rebrand the company following the transaction and works with her team to grow CIBC's presence throughout the United States. Yuhn joined The PrivateBank in 2008 as Head of Corporate Communications overseeing internal, external, executive and investor communications. She later added responsibility for all marketing activities and, for 8 years, directed philanthropic contributions. She founded the Mom2Mom group, which provides support and networking to working moms at CIBC across the United States.
Before joining The PrivateBank, Yuhn spent 8 years with BMO Harris Bank, where she last served as Vice President and Head of U.S. Corporate Communications.
She started her career as a journalist, working for The Associated Press and Reuters. She has a bachelor's degree in journalism from Michigan State University and a master's degree in communication from Northwestern University. She is a member of the board of directors for the Women's Business Development Center in Chicago.