Accessibility Quick Links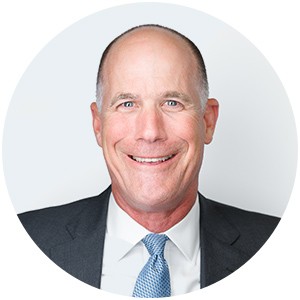 Robert Frentzel
Executive Managing Director and President, Commercial Banking
Bob Frentzel is Executive Managing Director and President, Commercial Banking. He jointly leads CIBC's U.S. commercial banking business, including middle market and mid-corporate banking, asset-based lending and national industry and financial institution specialty banking groups, as well as treasury management and syndications. He is a member of the U.S. Executive Committee and the Global Leadership Team.
Frentzel joined CIBC through the 2017 acquisition of The PrivateBank, where he served as President, Specialized Industries. Prior to joining The PrivateBank, Frentzel served as Group Senior Vice-President at LaSalle Bank for 11 years. At LaSalle Bank, he was responsible for building and managing many of its specialty commercial lending divisions. Frentzel began his career at Harris Trust & Savings Bank (now BMO Harris Bank) where he worked for 9 years in business development and commercial lending.
Frentzel received his bachelor of science in Business Administration from Miami University and a masters of Business Administration in Finance and Marketing from Northwestern University's Kellogg School of Management. He serves on the board for The Big Shoulders Fund and First Caribbean International Bank. He is also a trustee for the Chicago Academy of Sciences and Peggy Notebaert Nature Museum. He's also a member of the Illinois Road and Transportation Builders Association, Metropolitan Planning Council, Leadership Greater Chicago, Bankers Club of Chicago, Chicago Club, Economic Club of Chicago and The Executives' Club of Chicago.