Accessibility Quick Links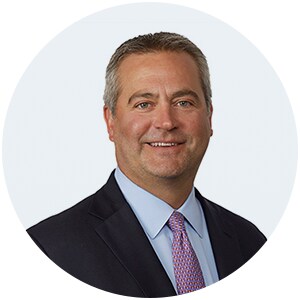 Brant Ahrens is President of Retail and Digital Banking and Head of U.S. Strategy and Enterprise Change. He oversees U.S. personal, digital, business and mortgage banking, including community lending, development and giving strategy. He also oversees U.S. strategy and administration. Ahrens serves on the CIBC US Region Executive Committee and is a member of the Global Leadership team.
Ahrens previously served as President, Personal Client Services, for The PrivateBank, which was acquired by CIBC in June 2017. He joined The PrivateBank in October 2007 as Chief Strategy Officer, later adding the role of Chief Marketing Officer, and served as Chief Operating Officer from October 2009 to February 2012. Prior to joining The PrivateBank, Ahrens was Group Senior Vice President and head of LaSalle Bank's Financial Institutions Group. Ahrens covered mid- and small-cap banks on a national basis, providing acquisition financing, cash management and capital markets solutions. During his time at LaSalle Bank, he also gained experience in risk management and strategic development, and was head of International Corporate Banking.
Ahrens is on the Board of Directors for the Shirley Ryan Ability Lab Keystone Board, where he serves on the Finance and Audit Committee. He holds a bachelor's degree in finance from the University of Illinois Urbana-Champaign.