Accessibility Quick Links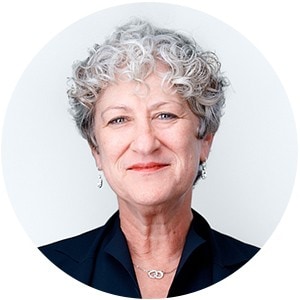 Jacqueline Barlow
President, U.S. Commercial Real Estate Banking
Jacqueline (Jackie) Barlow is President, U.S. Commercial Real Estate Banking, overseeing the teams that work with our middle market, institutional and specialty lending clients, and real estate clients across the U.S. She is a member of the U.S. Region Executive Committee and the CIBC Global Leadership Team.
Barlow joined the organization in 2014 as senior credit officer for the commercial real estate and health care banking teams. She most recently served as Head of Regional Commercial Real Estate Banking, overseeing teams in eight U.S. markets. She also serves as a member of the U.S. Region Inclusion and Diversity Action Committee and the CRA Investment Committee.
Prior to joining the bank, she worked for Loan Management Solutions on distressed real estate loans relief and previously spent 10 years with Park National Bank managing a purchased loan platform. She has also worked for First Chicago and Marine Midland Bank.
Barlow earned a bachelor's degree from the University of Wisconsin and a Masters of Management from Northwestern University's Kellogg School of Management. She is on the Board of Directors of Girl Scouts of Greater Chicago and Northwest Indiana and is Treasurer of the Hephzibah Children's Trust.