Accessibility Quick Links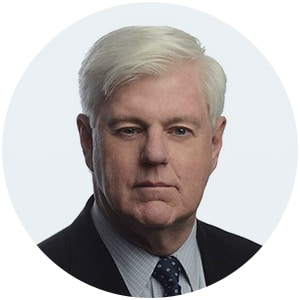 Honorable John P. Manley, P.C., O.C.
Chair of the Board, CIBC Bancorp USA
Senior Advisor, Bennett Jones LLP
Mr. Manley joined Bennett Jones LLP as a Senior Advisor in September 2019. He was President and Chief Executive Officer of the Business Council of Canada from 2010 to 2018. Throughout more than 15 years of public service, Mr. Manley held several senior portfolios in the Canadian federal government. Mr. Manley is Chair of the Board of CIBC Bancorp USA Inc. and CIBC Bank USA. He is Honourary Chair of the Board of Directors of The Canadian Council for Public-Private Partnerships, a member of the 30% Club Canada, and a member of the Advisory Board of Bridge Growth Partners, LLC. Mr. Manley is a member of the International Advisory Council of the Brookings Institute and the Wilson Center Global Advisory Council. He is also Chair of the Advisory Council of the Canadian Global Affairs Institute and Senior Fellow of the C.D. Howe Institute.
Mr. Manley holds a Bachelor of Arts degree from Carleton University and a Juris Doctor degree from the University of Ottawa. He has also been awarded honorary doctorates from 6 Canadian universities.