Accessibility Quick Links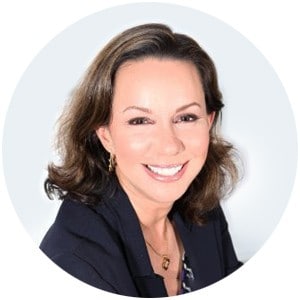 Lara Druyan
Managing Director, Silicon Valley Data Capital
Lara Druyan is a Managing Director with Silicon Valley Data Capital (SVDC), a venture capital fund dedicated to investing in artificial intelligence, cyber security, fintech and software. Lara joined SVDC from RBC, where she built a team to drive and accelerate bank-wide digital transformation. Lara has 25 years of experience in all phases of technology product creation and associated change management. She is an award-winning business transformation leader recognized by Constellation Research and Banking Innovation.
Lara is also an experienced board director. She serves on the Board of Synechron, the leading global digital transformation consulting firm focused on financial services, and Healogix, a boutique healthcare market analytics and intelligence consultancy. Previously, she held the lead trustee role and co-chaired the Investment Committee for the City of San Jose's Federated Employee Retirement System. Lara has a record of nonprofit board service focused on closing gender gaps and lowering barriers to career advancement. She serves on Astia's Investor Council, an organization addressing inclusion for female entrepreneurs. She also served on the University of Chicago Global Alumni Board, Harvard Business School's Global Alumni Board, and the Board of Aim High, an education non-profit serving middle school students in high-need communities, for 15 years.
Lara holds a Bachelor of Arts (AB) in Economics with Honors from The University of Chicago and a Master of Business Administration from the Harvard Business School.