Accessibility Quick Links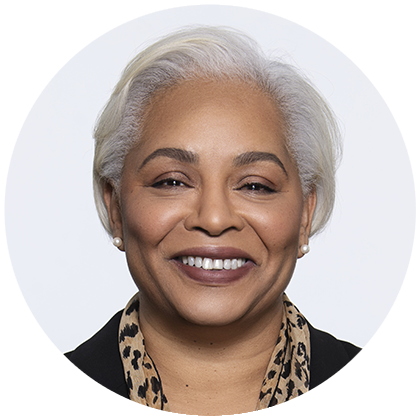 Michelle L. Collins
President, Cambium LLC
Ms. Collins has been president of Cambium LLC since 2007. Cambium is a Chicago-based business and financial advisory firm. She brings 30 years of experience in corporate governance, investment banking and private equity and has significant corporate board experience, having served as a director for several publicly-traded companies across a wide range of industries. Ms. Collins served as a director of PrivateBancorp, Inc. from 2014 until it was acquired by CIBC on June 23, 2017. Ms. Collins is a director of Canadian Imperial Bank of Commerce and its US Subsidiary, CIBC Bancorp USA Inc., as well as CIBC Bank USA, Ulta Beauty and Ryan Specialty Group. She is a member of the Advisory Boards of Svoboda Capital Partners, LLC, Cedar Street Asset Management and 5th Century Partners, LLC.
Currently, she is on the Board of Trustees of the Museum of Science and Industry and National Louis University and is a Rector of the Lincoln Academy of Illinois. She is also a member of the Commercial Club of Chicago and Economic Club of Chicago.
Ms. Collins holds a Bachelor of Arts degree in Economics from Yale University and a Master in Business Administration from Harvard Graduate School of Business.