Accessibility Quick Links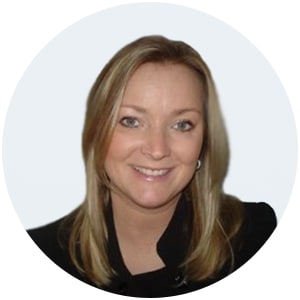 Yvonne Dimitroff
Senior Vice-President, HR Advisory, Capital Markets and Chief Human Resources Officer, U.S. Region
Yvonne Dimitroff is Senior Vice-President, HR Advisory, Capital Markets and Chief Human Resources Officer, U.S. Region. She is responsible for the development and implementation of a human capital and HR strategy in support of the overall vision and objectives of the U.S. Region and Capital Markets business, globally, including the FCIB. Dimitroff also leads the development of policies and programs consistent with CIBC's values, strategies and core programs. Dimitroff oversees a team of HR professionals across multi-geographic locations, serves on the CIBC U.S. Region Executive Committee and is a member of the Global Leadership Team.
Prior to her current role, Dimitroff served as Vice-President of Human Resources, supporting CIBC's Canadian Personal & Business Banking group, and previously worked with the Commercial Banking, Capital Markets and Canadian & U.S. Wealth Management businesses.

Before joining CIBC in 2011, Dimitroff was a member of the HR team at TD Bank for 14 years. She played a key role in supporting multiple lines of business in Canada and worked in Australia supporting the Global TD Securities business for Asia and Australia.
Dimitroff serves as a director on the board for the CIBC Children's Foundation, which is committed to improving the well-being of children in Canada by partnering and providing funding for social and educational programs. Dimitroff holds a bachelor of arts degree from Brock University.