Accessibility Quick Links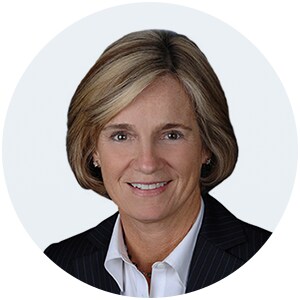 Elizabeth Cummings
Senior Vice President and Head of Technology, Infrastructure and Innovation for CIBC's U.S. Region
Elizabeth is Senior Vice President and Head of Technology, Infrastructure and Innovation for CIBC's U.S. Region. In her role, she is the leader of information technology, operations, the Data Management Office, corporate services, and program management functions that support the U.S. Region. She is a member of the U.S. Regional Executive Committee.
Cummings most recently held the position of Managing Director and Head of Operations for the CIBC Bank USA, where she oversaw all CIBC U.S. operations, operational audits, compliance and regulatory matters.

Before CIBC acquired The PrivateBank in 2017, Cummings served as Managing Director and Chief Information Officer. Prior to joining The PrivateBank, Cummings served for more than 25 years in leadership positions at JPMorgan Chase, and its predecessor Chicago banking companies, First Chicago NBD and Bank One Corporation. Cummings had contributing roles across Treasury Management Client Services, Corporate Operations, and Information Technology and held many responsible positions through bank mergers.

Cummings serves on the board of the YMCA of Metropolitan Chicago. She earned her Bachelor of Science in Information Systems from Elmhurst College (IL) and her MBA from the Illinois Institute of Technology, Chicago.