Accessibility Quick Links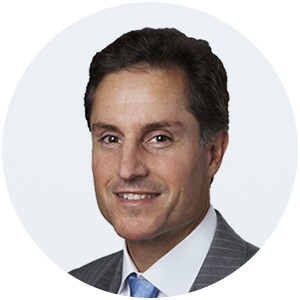 Scott Wilson
Head of U.S. Capital Markets and Chief Operating Officer of U.S. Private Wealth Management
Scott Wilson is Head of U.S. Capital Markets and Chief Operating Officer of U.S. Private Wealth Management. He is responsible for the strategic vision, as well as oversight and growth, for all CIBC Captial Markets activities in the U.S. region. He also oversees the management and development of the U.S. Wealth operating platform, focusing on material growth and maintaining a high level of client service. Wilson serves on the CIBC U.S. Region Executive Committee, global Capital Markets Management Committee and U.S. Wealth Operating Committee.
Prior to joining CIBC's U.S. team, Wilson led CIBC's Wholesale Banking activities in Europe and served as CAO for global Wholesale Banking. Previously, Wilson was Head of Legal and Compliance for CIBC's Asia-Pacific and Europe regions.
Wilson began his career as a lawyer in Washington, D.C., working as a legal and regulatory advisor. He holds a Juris Doctorate from UCLA's School of Law, as well as an MBA issued jointly by Northwestern University's Kellogg School of Management and the Hong Kong University of Science and Technology. He also holds a BA from the University of California.
Wilson is also a board member of Seacology, a non-profit organization with a mission to protect the unique habitats and cultures of islands worldwide.