Accessibility Quick Links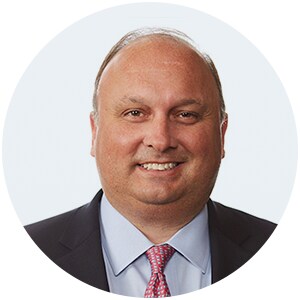 John Heiberger
U.S. Head of Portfolio Management
John Heiberger is U.S. Head of Portfolio Management for Risk Management, reporting to Kevin Van Solkema. John oversees portfolio limit setting, balancing and analysis of the combined U.S. operation. He also manages our distressed loan process and the criticized asset management program. Additionally, John continues to lead the U.S. IBOR transition work. He is a member of the U.S. Region Executive Committee. Prior to his current role, Heiberger was Head of U.S. Institutional Real Estate and Chief Strategy Officer for The PrivateBank, an indirect, wholly owned subsidiary of CIBC.
Before joining The PrivateBank in 2007, Heiberger was a Group Senior Vice President of the Middle Market and National Institutional Real Estate Groups at LaSalle Bank. Additionally, he served at Draper & Kramer Realty Advisors, Inc. and dealt specifically with placing debt and equity for pension fund clients. He began his career with LaSalle Bank, spending 7 years with the company before moving on to Draper & Kramer.
John is a Leadership Greater Chicago Fellow (class of 2008) and Immediate Past President of the Board of Directors for Umoja Student Development Corporation. Additionally, John sits on the Board of Directors for Fenwick High School and is an Emeritus Board Member for Aspire and NAIOP – Chicago. He received his Bachelor of Science in Business from Indiana University's Kelley School of Business and his MBA from Northwestern University's Kellogg School of Management.